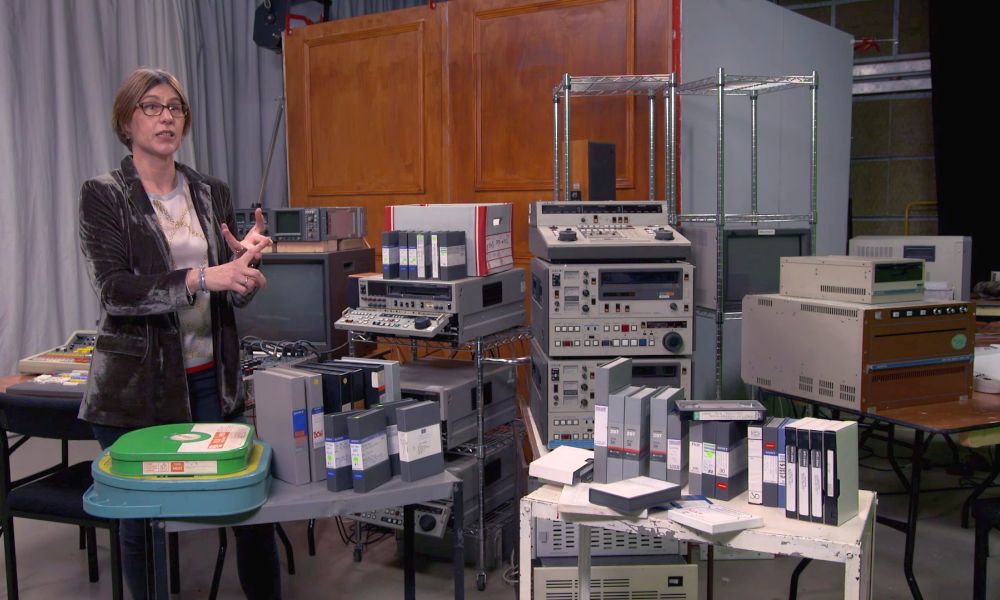 Television has only recently become an all-digital medium.   Programmes used to be made using analogue video or celluloid film.
This website shows how these technologies worked. They created millions of hours of TV that continue to be watched around the world. Find here:
| | |
| --- | --- |
| | Over 130 videos – most in short, medium and long length versions |
| | More than 12 hours of footage |
| | Interactive stories about television history |
| | Profiles of television veterans |
Our videos recreate how TV used to be made, using historic film and video technologies operated by the professionals who once used them every day.
These videos were directed by Amanda Murphy as part of the ADAPT project, funded by the European Research Council, headed by Professor John Ellis.
Scroll down to find out more about our reenactments