ADAPT Stories
Interactive, in-depth accounts of television history and production culture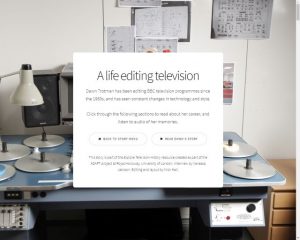 Dawn Trotman has been editing BBC television programmes since the 1980s, and has seen constant changes in technology and style.
Click here to read about her career and listen to audio clips of her interview.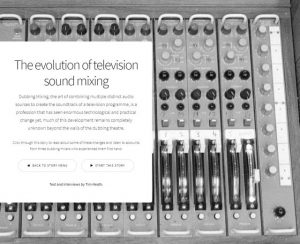 Dubbing mixing, the art of combining multiple distinct audio sources to create the soundtrack of a television programme, is a profession that has seen enormous technological and practical change yet, much of this development remains completely unknown beyond the walls of the dubbing theatre.
Click here to explore the changes to the tasks and technologies of television sound mixing.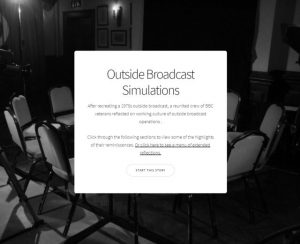 After recreating a 1970s outside broadcast, a reunited crew of BBC veterans reflected on working culture of outside broadcast operations.
Click here to watch video clips from their conversation about their working lives.