How to use the Figshare video repository
Many of the videos on this website are hosted within Royal Holloway, University of London's Figshare repository.

The repository works in a similar way to a video sharing website like YouTube. However, it is designed for the long-term storage of videos as well as text documents and data.
Unlike YouTube, there are no advertisements on Figshare, and our data is guaranteed for a longer period of time.
You can play videos on this website without leaving the page, simply by clicking the 'play' button (indicated by a red arrow on the image below).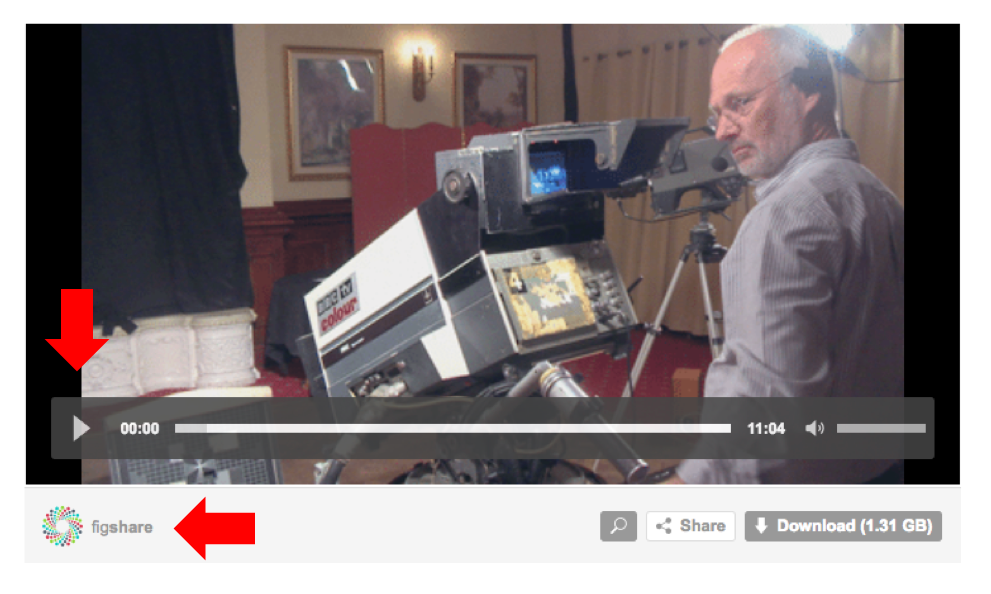 However, you can also search our complete Figshare collection clicking on the circular Figshare logo wherever you see it on the site.
Clicking this button will open our Figshare collection in a new tab or new browser window, enabling you to search for videos and other material. Figshare videos have a stable URL which will not change over the years, so you can safely link to the repository from your own website or social media feed.
Figshare videos are also available to download in line with the Creative Commons Attribution 4.0 International License and a complete catalogue of the videos, complete with titles and URLs, can be viewed or downloaded here.
When you are ready to return to this website, close the Figshare tab or window.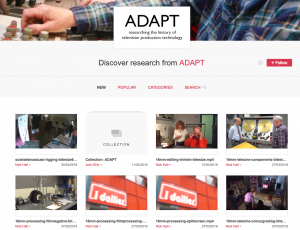 If you have any questions or comments about this site's use of the Figshare website, please email us at adapt@rhul.ac.uk.