Amanda Murphy
Digital Producer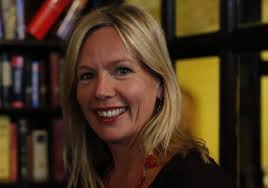 Amanda Murphy was the ADAPT project's digital producer. She oversaw the planning, shooting, and editing of the reenactments shown in the collection of films on this website.
Amanda is an award-winning television executive producer with a wealth of experience in documentary and in managing projects for multiple markets. She was senior producer of the first UK series of Big Brother, and founding producer of Supernanny both for the UK (Channel 4) and for the United States (ABC).
Amanda is now a senior teaching fellow in the Department of Media Arts at Royal Holloway, University of London. She has published a video essay "16mm Film Editing: Using Filmed Simulation as a Hands-On Approach to TV History" and is contributing a chapter to the forthcoming book Hands On History (Routledge, expected 2019).
In 2017, Amanda received funding from Royal Holloway's Humanities and Arts Research Institute (HARI) and the Being Human Festival to work in partnership with the Science Museum Group to take the project live in 2017 to the National Science and Media Museum in Bradford.
Amanda is a visiting mentor and tutor at NFTS and serves on industry award panels including the Royal Television Society.