John Ellis participated in the DEMA (Doing Media Archaeology) meeting at Luxembourg University's world-leading C2DH centre for digital humanities.
The international groups of participants, including Erkki Hutanamo, Lori Emerson and Leslie Carlyle, explored different ways of conducting medai archaeology (including a live hands on workshop) and the need for adequate documentation.
The report by Tim van der Heijdent and Aleksander Kolokowski concludes "With objects, all uses are possible. They may be given to artists to re-purpose for all manner of functions that were never foreseen, for instance. However, researching the knowledge and craft that are inscribed in the history of uses of the object require distinct methodologies and forms of documentation."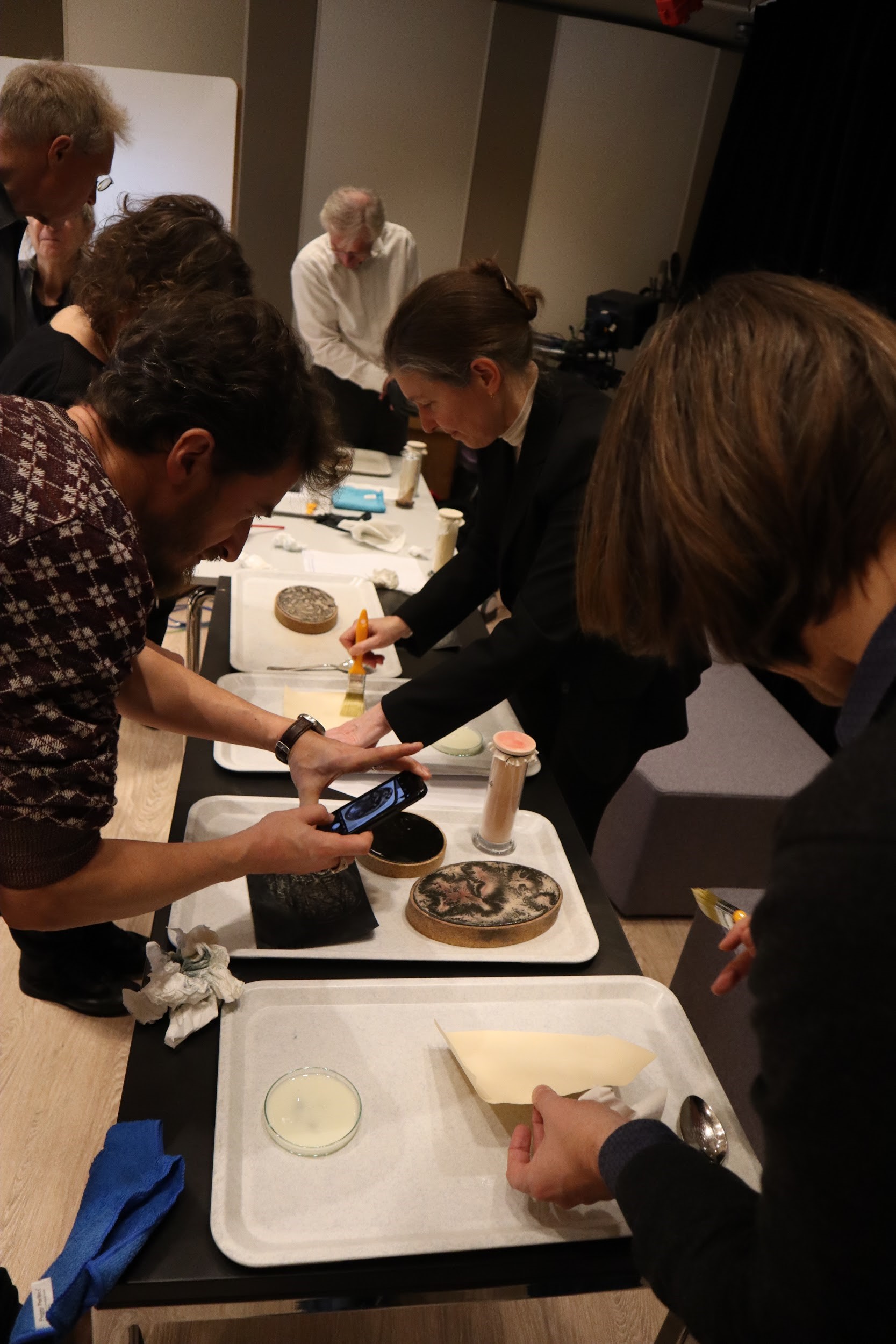 Participants included:
Luxembourg University: Professor Andreas Fickers, Stefan Krebs, Aleks Kolkowski, Tim van der Heijden

Guests: Professor John Ellis (Royal Holloway University of London), Associate Professor Lori Emerson (University of Colorado, Boulder;), Professor Erkki Huhtamo (UCLA), Professor Martin Loiperdinger (Trier University), Professor Annie van den Oever (Groningen University), Emeritus Professor Falk Rieß (University of Oldenburg), Dr. Wolfgang Engels (Histex GmbH / University of Oldenburg), Associate Professor Leslie Carlyle (Universidade NOVA de Lisboa), Professor Julia Kursell (University of Amsterdam), Professor Benoît Turquety (University of Lausanne), Dr. Ludwig Vogl-Bienek (Philips Universität Marburg), Karin Bienek (Illuminago, Frankfurt), and Dr. Tim Boon (Science Museum London) (present via Skype).