by John Ellis, Royal Holloway University of London
Originally published on http://blog.euscreen.eu/2018/11/how-television-used-to-be-made/ 
Digitisation has enabled archive footage to travel far and wide, but this has created a new problem. It's easy to misunderstand the origins of that footage. How do we explain how television used to be made? We invited John Ellis, professor of media arts at Royal Holloway, University of London, to tell us about his research project ADAPT which investigates and documents the history of British broadcast television technology between 1960 and the near-present. The outcome of a project is a website which will help archives everywhere to help explain their audiovisual holdings.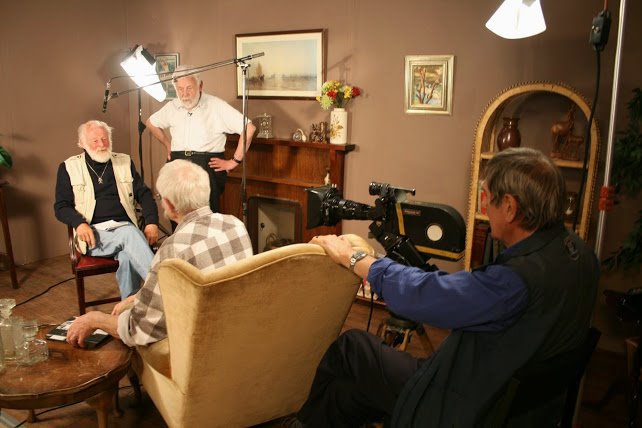 How Television Used to be Made shows both the 16mm film and the broadcast video methods of creating TV. It is the gateway to a collection of 160 videos, created by reuniting the old equipment and the people who used to use it. Retired television professionals were brought together with "obsolete" equipment that they last saw thirty or forty years ago. They set about making new programme material using the working routines that were once their everyday practice. They demonstrated how everything worked, showing the sheer difficulty involved in making even the simplest of TV material.
For both film and video, there are examples of all the major stages of planning, rigging, shooting and editing – even including the workings of a film laboratory, telecine and video graphics. We have one-inch video and 16mm film, a Steenbeck cutting room in action, joyful reunions with an Éclair camera ("the best camera ever made"), and a cavalcade of video editing equipment from U-Matic tape to an early Avid digital platform. We have a first generation PAL colour video truck coaxed back into action and a vivid demonstration of the astonishing power of Quantel's Paintbox.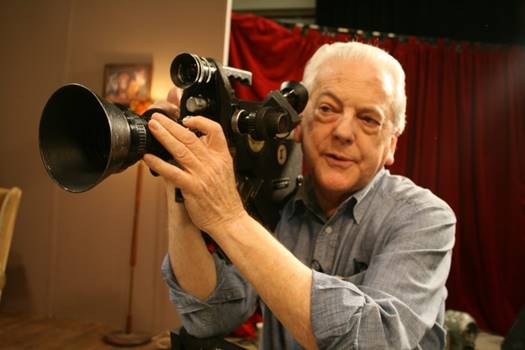 The videos are all downloadable and cleared for a Creative Commons CC-BY license. Almost all of them come in three versions of different lengths:
'bitesize' for an overall impression, a couple of minutes or less
'medium' for a conventional narrative edit with time elisions
'long' to show the entire process in more or less real time.
Our intention was to enable many different uses: from public display, for example using the short versions to contextualise museum items, to providing detailed information for serious archival researchers.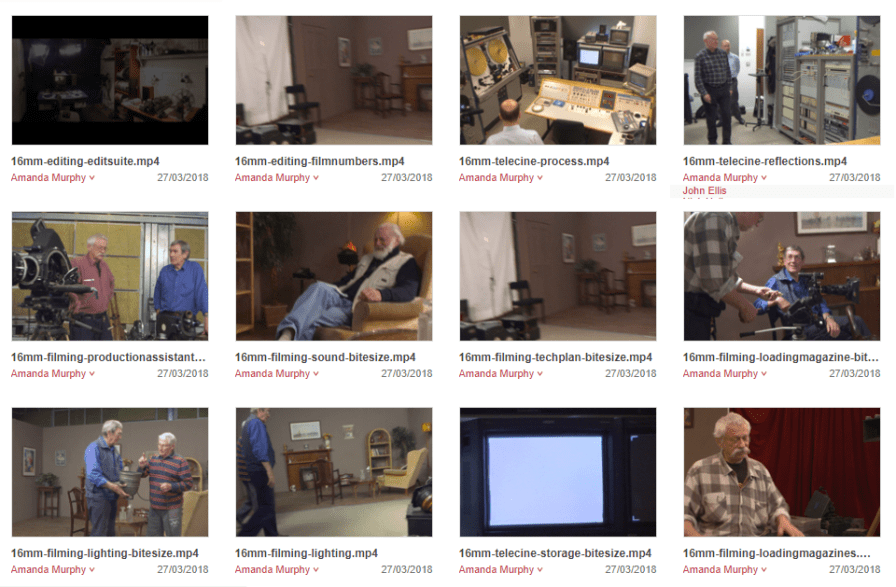 The videos were made using a major research grant from the European Research Council. The vintage equipment used was not sourced from museums but from private collectors who spend long hours maintaining their equipment in working order. Most of the crew members we filmed are now retired, but some still work: the director of our outside broadcast reconstruction, Geoff Wilson, is still contracted to the BBC to direct the coverage of royal funerals.
Our filming of their work was done using multiple cameras, some fixed and some operated by students or professionals. The most ambitious shoot, about live outside broadcast TV, involved 4 days shooting using a fixed rig of twelve cameras with two additional roving cameras and 20 microphones. It generated almost 11TB of material.
We hope that the website and the videos will be used as widely as possible, as the go-to place for anyone interested in the materiality of archival television material. The footage is mainly of former BBC equipment and staff, so is currently in English only, and allowances will have to be made for the major differences between BBC standards and those of other major broadcasters. However, the BBC was a technical reference point for broadcasters in many European countries, and the working practices shown were relatively standard, as far as I know. Apart from the group discussions and interviews about working practices, much of the demonstration material can be appreciated by viewers with little or no knowledge of English.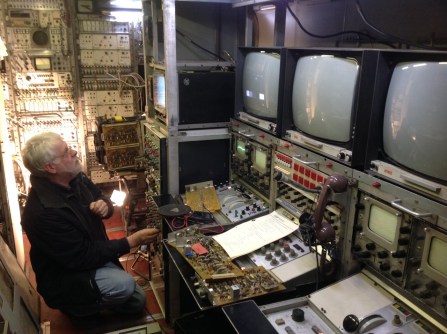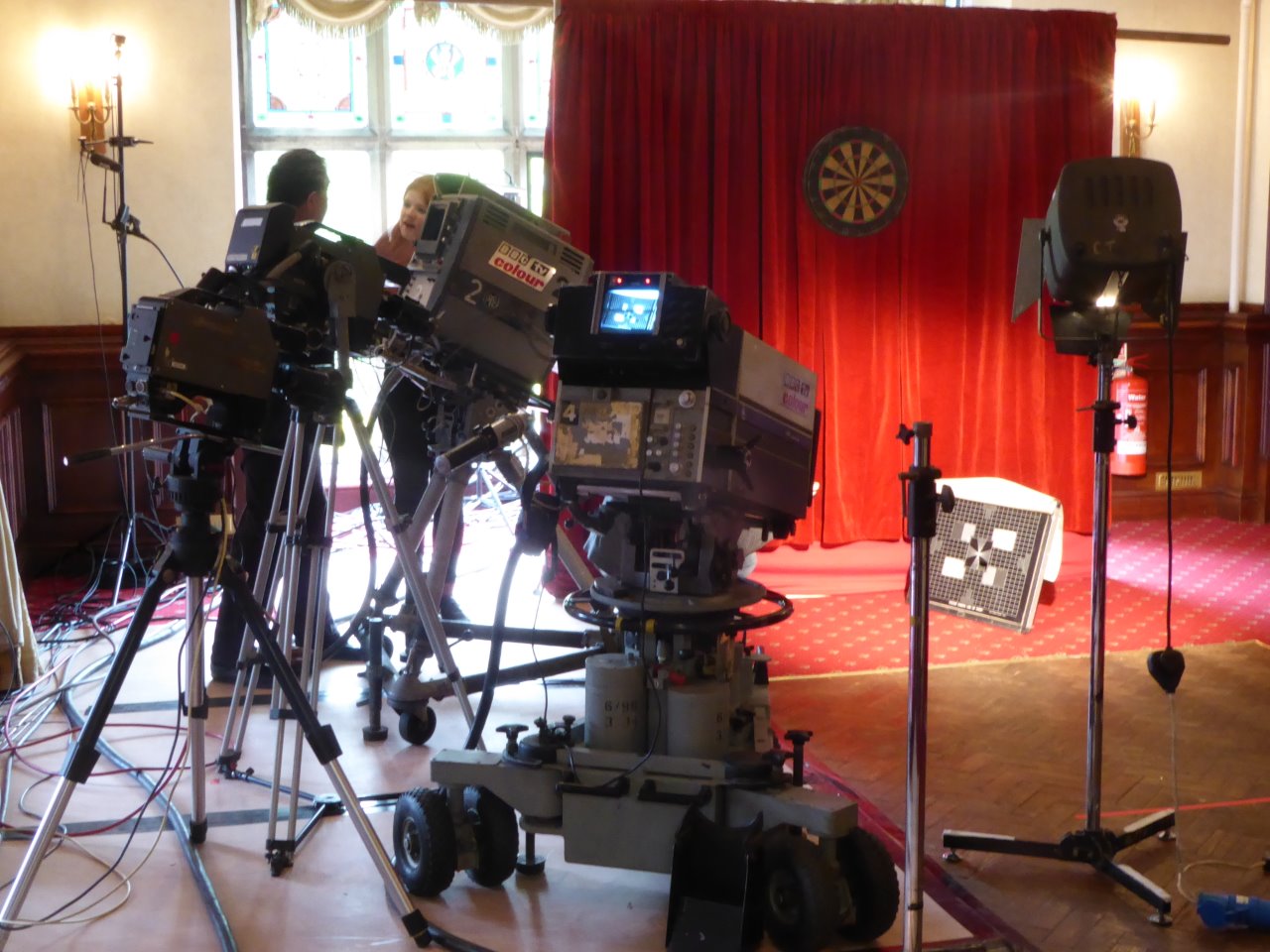 We would love to know more about any experiences using this material, as well as suggestions for how we could present it better. Please email john.ellis@rhul.ac.uk with all feedback.
Finally, such 'hands on history' methods of media archaeology have many applications. In December 2017, some of the privately held collectors' equipment was used for a two-day live demonstration of how live TV used to be made at the UK National Science and Media Museum in Bradford. Our retired participants had enjoyed the experience of reawakening the old equipment so much that they wanted to do it all over again. The equipment responded admirably: there was just one minor camera fire over the two days and that was immediately dealt with as part of the show. This demonstration provided many opportunities for (controlled) hands-on experience for members of the public. It became clear that 'how television used to be made' is a subject that excites much public curiosity and can create exciting events.
Image credits – ADAPT project.